2021 Annual Mt. Gretna Tour of Homes & Gardens self-guided walking tour is pending.  A virtual tour will be available in Spring 2021.  Check back in April for details.
Saturday, August 7, 2021, 10 am – 4 pm
(Always the first Saturday in August-EXCEPT IN COVID-19 TIMES)
Below are photos of the 2019 tour stops.  More info on our 2020 virtual tour and the 20201 tour will be posted in April 2021.
Enjoy a fascinating glimpse into the architecture and style of Mt. Gretna's iconic homes.  This self-guided walking tour gives access to gardens and homes of contrasting styles, many over a century old. It is a delightful day in the shady, nostalgic surroundings of Mt. Gretna.
After July 15 tickets are available  by visiting our sponsor Snitz Creek Cabinet Shop or in Mt. Gretna  at the Visitor Center or all Stauffers of Kissel Hill locations.
This is a rain or shine event.  Tickets are $20 in advance.  Day of tickets are $25.  Free parking.  Start your tour at the Mt. Gretna Post Office on the corner of 117 and Princeton Avenue or at the tent on Pennsylvania Avenue in front of the Mt. Gretna Playhouse.  At these locations, you can purchase a ticket or exchange your pre-sale ticket for a wristband and map booklet that contains short bios on each of the homes and where to find them.
An iconic favorite is back on the tour this year after a dozen years, a new owner, and a peek at the first floor remodel. Built in 1903 by a New York industrialist, old-timers know it as the Bitner Mansion. Rumor has it that this house was designed on the back of a napkin by a famous architect.
We also have a 1925 Campmeeting charmer that was recently remodeled. The kitchen cabinet doors were crafted from locally sourced lumber and the island was constructed out of original wood from the home and finished off with a reclaimed barn wood countertop. The home also played host to two-time Emmy Award winner M*A*S*H actress Loretta Switt in 2000.
Another home was built in 1900 after fire damaged the cottage in 1899. It underwent an extensive remodel in spring 2016. Family antiques and family memories fill the cottage including the owner's maternal grandparents' first gifts to one another when they began "courting" in 1937 – a wool, plaid car blanket and a pair of riding pants.
And don't miss the home on 3 acres over by the lake nestled along the Lebanon Valley Rails to Trails.  A trolley will take you there.  Along with a collection of rare and unique antiques, armoires, chandeliers, coats of arms, and sculpted fireplace mantles, there is the hefty wood front door – a treasured find they purchased a year and a half before they even started building the home. The piano in the front room has a great tale to tell and most of the artworks have been created by family and friends, including the owners.
And special thanks to Expressions Limousine of Lancaster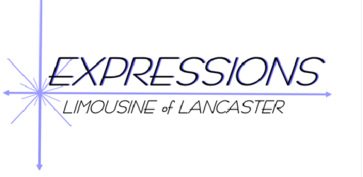 2019 Tour Stops